There appears to be little or no information in this forum about Saber Cabinets. In this thread, I will walk you through my install of a wall of Saber's new blue line of steel cabinets. Saber calls the blue Traffic Blue. It is a bit darker than Lista and much lighter than Kobalt cabinets.
While I am not done installing them, my initial thoughts are they are very well built and thought out. The steel is around 19 gauge and the cabinets are overall well designed and provide a ton of storage. I don't think you can get much better in the price range.
I purchased (2) 48" x 81" x 24 storage cabinets, (1) 30" x 81 x 24" storage cabinet, (2) 6 drawer base cabinets, (1) 90" stainless steel workbench, and (3) upper cabinets.
Update***
This is what it looks like now. As you will see below, I think Saber cabinets are the best deal out there in this price range. Tons of space, well built, well designed, sharp looking, and a great company to deal with.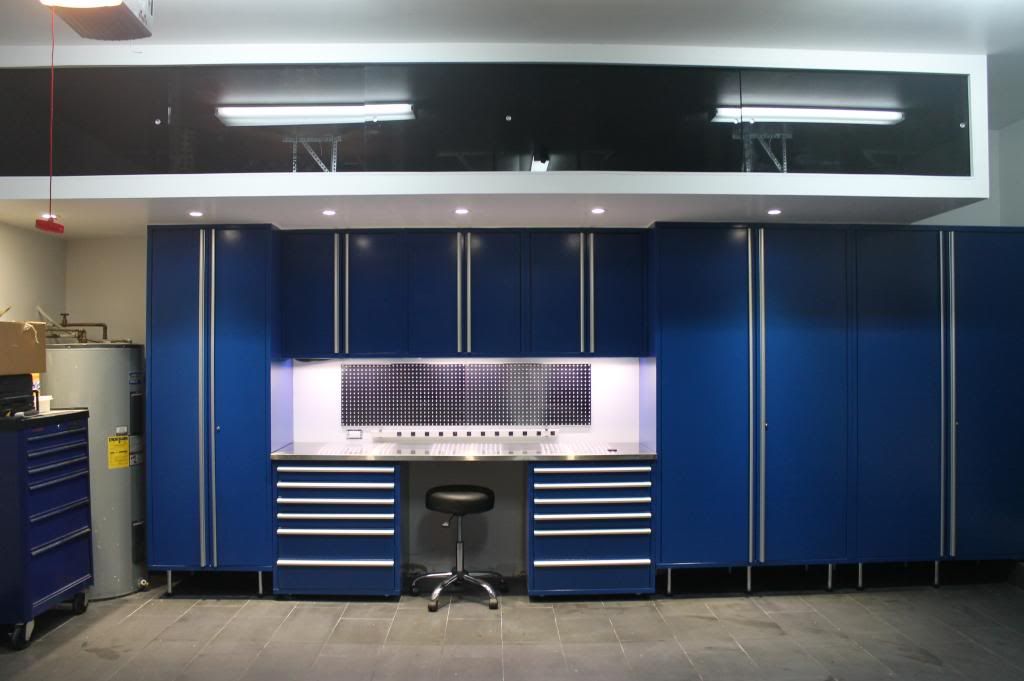 soffit build here
http://www.garagejournal.com/forum/s...ghlight=soffit